Battery Test and Replacement in Brighton, MI
If your car isn't running how it used to, it might be time to pop open the hood and inspect your inner system. Battery problems can lead to malfunctioning equipment and even broken down cars, so we recommend coming into our service bay at Brighton Honda for inspections and replacements when you need them. For more information on this particular type of maintenance, read on! With any remaining inquiries, please contact us.
Timeline
As a general rule of thumb, our team recommends that you bring in your vehicle for an inspection about every three to five years. After this amount of time, your battery will likely wear down, so it is a good idea to measure out its remaining lifespan at these appointments. The reason this range is flexible is because it depends on a number of different factors, such as the climate you live in, your unique driving style, and even your specific model. For precise details on your vehicle, make sure to read your owner's manual.
What Are Signs That My Battery Is Malfunctioning?
There are also symptoms that can signal an issue apart from this general schedule. The most obvious is if your car seizes up while you're driving, and you need a jump start from another car to get going again. This is a clear sign that your battery has fallen flat and is most likely at the end of its life. Less severe symptoms include if your vehicle is taking longer to turn on than usual, or if you hear a clicking sound as it starts up. Finally, keep an eye on your electronics. Your headlights, interior lighting, and display screens are all connected to your battery, therefore if they are malfunctioning, it might be an indication of a bigger problem.
Replacement
If you decide to pay us a visit, you can either schedule an appointment online or simply drive up announced. Either way, our team will be able to help you! They will run an electrical system test on your vehicle to determine your battery's level of functionality. If the diagnosis is that you need a replacement, then our Parts Department will get to work. They will look through their inventory to find you the ideal substitution. Then, it is just a matter of removing the old one, cleaning out its terminal, and installing the new one! We recommend you relax in our waiting room or run out and perform some errands while our technicians work. If you have time, we also suggest perusing our money-saving Service Specials!
For a battery test and replacement in Brighton, MI, Brighton Honda is here for you! We have flexible hours, so your servicing is simple, easy, and fits into your schedule.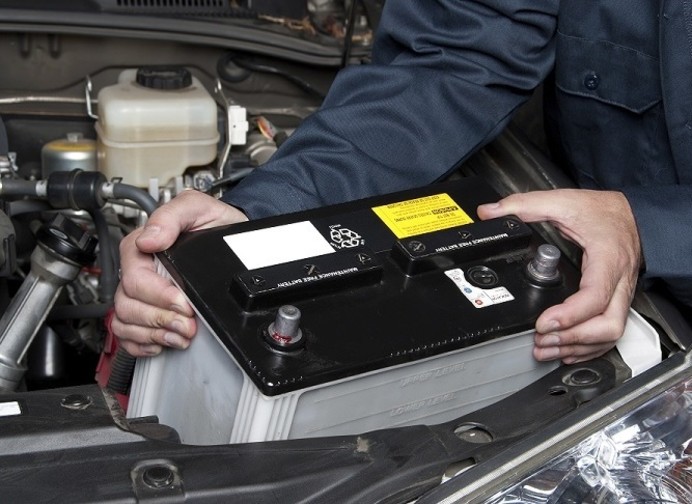 Service Hours
810-494-6100
| | |
| --- | --- |
| Monday | 7:30 am - 8:00 pm |
| Tuesday | 7:30 am - 6:00 pm |
| Wednesday | 7:30 am - 6:00 pm |
| Thursday | 7:30 am - 6:00 pm |
| Friday | 7:30 am - 6:00 pm |
| Saturday | 8:00 am - 3:00 pm |
| Sunday | Closed |
Visit Brighton Honda's Service Bay!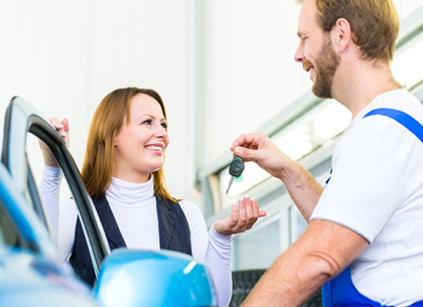 Testimonials
GOOGLE
12-18-2019
GOOGLE
12-14-2019
GOOGLE
12-6-2019
GOOGLE
12-2-2019
GOOGLE
11-30-2019
"Happy New Honda Owner"
DEALERRATER
11-21-2019
GOOGLE
11-20-2019
GOOGLE
11-5-2019
GOOGLE
10-26-2019
GOOGLE
10-16-2019
GOOGLE
10-16-2019
GOOGLE
10-9-2019
GOOGLE
10-2-2019
GOOGLE
9-18-2019
GOOGLE
8-28-2019
GOOGLE
8-21-2019
GOOGLE
8-9-2019
GOOGLE
8-3-2019
GOOGLE
7-27-2019
GOOGLE
7-7-2019
GOOGLE
7-6-2019
GOOGLE
6-21-2019
GOOGLE
6-20-2019
GOOGLE
6-15-2019
GOOGLE
6-10-2019
GOOGLE
6-7-2019
GOOGLE
6-2-2019
GOOGLE
5-24-2019
GOOGLE
5-12-2019
GOOGLE
5-9-2019
GOOGLE
5-5-2019
GOOGLE
5-3-2019
Read More