Honda Lease-End Options near Ann Arbor, MI
Here at Brighton Honda we know that many of our customers choose to lease a great Honda vehicle. If that's you and your wondering what your options are once the contract is up, we're ready to answer! Or, for those are considering starting a lease, we'd love to hear from you at 810-494-6100.
Return Your Honda and Lease a New One
Your first lease-end option is to return your Honda and lease a new one. This is a great way to continue to enjoy all the latest features that the current iteration of your model has to offer. Once your current Civic or Accord, for example, has been inspected, all it takes is a quick meeting with our sales and finance department to draw up the lease terms for the new vehicle. You may even decide that you want to try a different model completely, such as the CR-V or the Pilot. A few months before your lease is up we recommend contact the Honda Lease Maturity Center and setting up your SGS vehicle inspection.
Purchase Your Leased Honda
Have you fallen in love with the model you've been leasing? You can chose to purchase your lease and make it yours for as long as you want. There's no need to schedule an inspection, but you will need to get a payoff quote and decide how you want to cover that remaining balance. Once you have your quote and you've notified the Honda Lease Maturity Center about your interest in purchasing the car or SUV, all you have to do is decide whether you want to pay it off in full or finance. Our Finance Department would be happy to go over your personalized options, so give us a call to schedule an appointment and you'll be on your way to registering it as your own.
Return Your Honda
The final option is to return your Honda and head your own way. We understand that you may be moving out of the country or even out of state, or simply want to explore another vehicle brand. Although we do hope you'll continue to choose us as your trusted Honda dealership, the choice to end your lease and walk away is of course up to you. Similar to the process for when you want to renew your lease in a new vehicle, you will need to notify the Lease Maturity Center and schedule an inspection. From there, you'll visit us to finalize the paperwork and a few other last steps.
Now that you know your lease end options near Ann Arbor, MI, come to Brighton Honda! We would be happy to help you find a new lease or purchase your current vehicle.
What Are My Lease-End Options?
Return and Lease a New Honda
Purchase Your Current Honda
Return Your Honda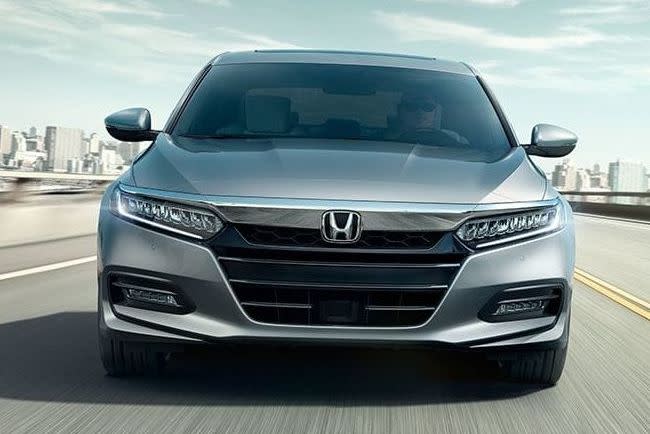 Sales Hours
810-494-6100
| | |
| --- | --- |
| Monday | 9:00 am - 9:00 pm |
| Tuesday | 9:00 am - 6:00 pm |
| Wednesday | 9:00 am - 6:00 pm |
| Thursday | 9:00 am - 9:00 pm |
| Friday | 9:00 am - 6:00 pm |
| Saturday | 10:00 am - 3:00 pm |
| Sunday | Closed |
Testimonials
GOOGLE
12-18-2019
GOOGLE
12-14-2019
GOOGLE
12-6-2019
GOOGLE
12-2-2019
GOOGLE
11-30-2019
"Happy New Honda Owner"
DEALERRATER
11-21-2019
GOOGLE
11-20-2019
GOOGLE
11-5-2019
GOOGLE
10-26-2019
GOOGLE
10-16-2019
GOOGLE
10-16-2019
GOOGLE
10-9-2019
GOOGLE
10-2-2019
GOOGLE
9-18-2019
GOOGLE
8-28-2019
GOOGLE
8-21-2019
GOOGLE
8-9-2019
GOOGLE
8-3-2019
GOOGLE
7-27-2019
GOOGLE
7-7-2019
GOOGLE
7-6-2019
GOOGLE
6-21-2019
GOOGLE
6-20-2019
GOOGLE
6-15-2019
GOOGLE
6-10-2019
GOOGLE
6-7-2019
GOOGLE
6-2-2019
GOOGLE
5-24-2019
GOOGLE
5-12-2019
GOOGLE
5-9-2019
GOOGLE
5-5-2019
GOOGLE
5-3-2019
Read More